Researchers
Jacqueline Klopp is Co-director of CSUD. She is a Research Scholar who explores the intersection of sustainable transport, land use, accountability, data and technology. Klopp is the author of numerous academic and popular articles on land and the politics of infrastructure with a focus on Africa and is increasingly exploring the potential of new technologies to impact transportation and land-use in the 21st Century. Recently, she has been experimenting with creative urban mapping projects for both analysis and advocacy and is a founding member of the award winning DigitalMatatus consortium which has produced the first open transit data and public transit map for Nairobi's quasi-formal minibus (matatu) transit system. She also helped found "Digital Cairo" a consortium of  Transport4Cairo, Takween Integrated Community Development and DigitalMatatus to create open transport data for Cairo. She also started the blogs CairofromBelow and nairobiplanninginnovations.com to provide more grounded and open urban information to citizens. She is currently writing a book on the politics of planning in Nairobi
Klopp received her B.A. from Harvard University where she studied Physics and her Ph.D. in Political Science is from McGill University. Prior to joining CSUD Jacqueline Klopp was an Assistant Professor of International and Public Affairs at the School of International and Public Affairs (SIPA) and Director of the Economic and Political Development Concentration where she taught the politics of international development and oversaw student workshops across the globe. She currently teaches in the Sustainable Development undergraduate program at Columbia University.
Publications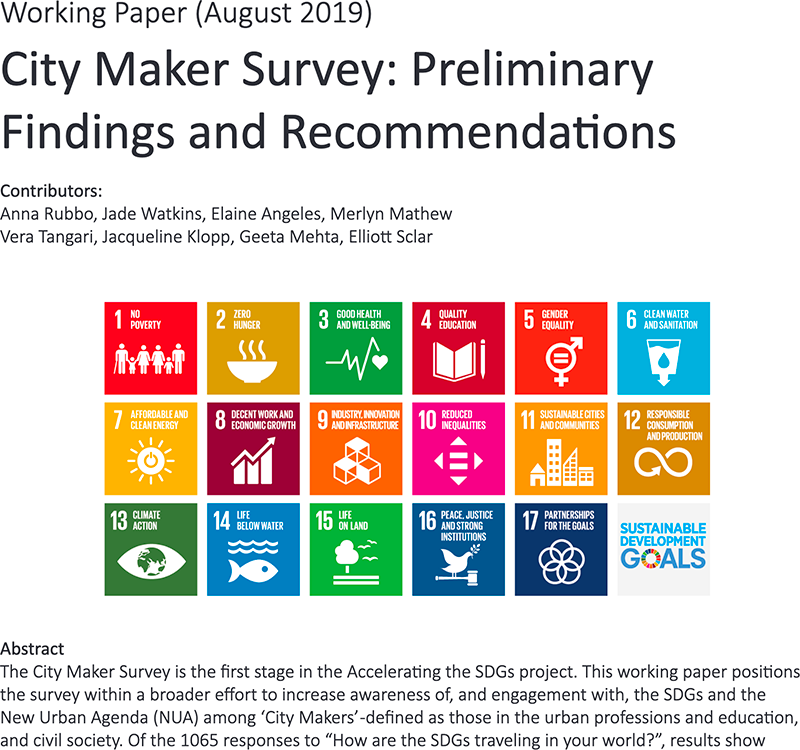 City Maker Survey: Preliminary Findings and Recommendations
"Filling the Gaps: Improving Measurement of Air Quality in Low and Middle-Income Countries."
"Land Law Reform in Kenya: Devolution, Veto Players and the Limits of an Institutional Fix."
"A Nairobi Experiment in Using Low Cost Air Quality Monitors."
"The Digital Matatu Project: Using Cellphones to Create Open Source Data for Nairobi's Semi-formal Bus System."
"Globalization and the Urban Studio: Evaluating an Inter-University Studio Collaboration in Nairobi."
"The Paratransit Puzzle; Master Planning for Transportation in Maputo and Nairobi."
"Politics, Policy and Paratransit: A View from Nairobi."